Full monument cemetery memorials are designed to completely encase your loved one's final resting place, a single burial plot, offering the grave the very best in protection.
Our full monuments are constructed to Australian standards, and are crafted from a wide range of imported Indian Granites and Australian Granites. Understanding your desire for floral offerings and arrangements on your loved one's resting place, we provide a range of vases, flower arrangements and other accessories for each memorial.
If you do not come across a monument on this page, that suits your requirement entirely, we will derive great pleasure in helping you design one from scratch.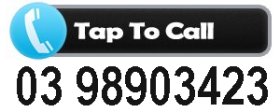 Tapping on an image should take you to a page with more monument details.
We can erect these full monuments in all Victorian Cemeteries, virtually manufactured in any available granite, and design of your choice and specification. Please contact us on: